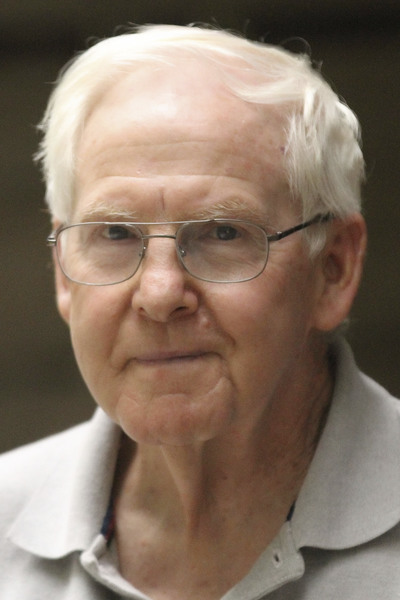 Follow story
Receive email updates when there are changes to this story.
Floyd Duane Shirk
April 18, 1933 - October 10, 2017
Word has been received of the death of Floyd D. Shirk, of Joplin, Mo.
Floyd was born, in the Greenwood area just south of Joplin, on 18 April, 1933, to Alfred V. and Ollie S. (Kelley) Shirk, but grew up in Webb City. He was the seventh of eight children. He attended Eugene Field Elementary School and graduated from WCHS with the class of 1952. During his junior and senior years of high school, he was a member of Company "B", 135th Medium Tank Battalion, Webb City's Missouri National Guard unit.
Immediately after high school, Floyd, along with classmates Gary Sampson, James Cummings, Kenneth Rodman and John Edson, enlisted in the U.S. Navy, attending recruit training in San Diego, Calif. Later, they were joined in the Navy by additional classmates, Bill Triemer, Jim Van Hoose, and Charles Doll - Bill after graduation from Pittsburgh State and Jim after graduation from the Naval Academy. Of the eight classmates, three, including Floyd, Gary and Bill made the Navy a career.
Floyd retired from the Navy, in 1974, after having reached the rank of Lieutenant and having served over 22 years. He saw service in the Korean War and the Cuban Missile Crisis. He played a much larger role in the Vietnam War, having served as a Naval Advisor to the Vietnamese Navy and on two amphibious ships engaged in troop landings. In all, Floyd served on six different ships and at three shore stations - not including the year "in country" in Vietnam.
In 1957, Floyd requested permission to marry Miss Fujiko Watanabe, of Komoro, Japan. That request was disapproved because his then-home state - Missouri - still forbid interracial marriages. Floyd immediately changed his official residence to California and the wedding took place in early 1958, at the American Consulate, in Fukuoka, Japan. Floyd and Fujiko remained happily married for 51 years as California residents until after her death in 2009. They had no children.
After retirement from the Navy, Floyd attended San Diego State University and attained a bachelor's degree, as well as a California Teaching Credential, followed by 15 years as a high school teacher in the San Diego area. He retired from teaching in 1995, continuing to live in California. With the death of his wife, Floyd explored the idea of returning to Missouri, and after about a one-year "trial" period, he made the move permanent.
Floyd is survived by brother, Gene Shirk, longtime Carterville resident; sister, Wanda George, longtime Webb City resident; and sister, Sharon (Janelle) Lewis, of Ely, Nev.; niece, Jean Gibson, of Cheyenne, Wyo., niece, Mary Crossley, of Niobrara, Neb., nephew, Jerry Thompson, of Republic, Mo., niece, Victoria Gray, of Sarcoxie, Mo., niece, Jeannine Landreth, of Carl Junction,Mo., niece, Dianne Hunley, of Joplin, Mo., niece, Phyllis Hombs, of Carterville, nephew, Cameron Lewis, of Ely, nephew, Rob George, of Joplin, niece, Lisa Bishop, of Joplin, nieces, Kelly Jo Kujala, Kristen Wood and Kendra Porter. Floyd was preceded in death by his father, mother, wife and four older sisters, Melba Noyer, Claudine Crosslen, Ollene Bruner, and Betty Wilks.
At present, no services are planned. His ashes will be interred, along with those of his wife's, at Ozark Memorial Park Cemetery, in Joplin.
Arrangements have been entrusted to Mason-Woodard Mortuary & Crematory.
Published on
October 13, 2017
Obituary published in
Events
Guestbook
Print Guestbook
Share your condolences and special memories.
The guestbook expires on October 12, 2018.
Share a message.
Add photos to your message
2 posts
Our memories of Floyd are special precious because were so happy memories with Floyd and Fuji and sharing their love together. Their life and love was one that everyone could only dream of. We know you missed her and we will never forget our special times with you. I am struggling with your decision, but I try to understand! 10/14/17
We were neighbors and classmates. I still think of him as "Bucky" and have goaded him over the years about his habit of running barefoot through the neighborhood. So sorry to hear of his death.